Dr. Kalman Gelencser
Useful information
Last update: 12. July 2011
… on the Camlog dental implant system
Why choose dental implants?
There are many reasons that may cause the loss of a tooth. A lost or missing tooth can have a major impact on our quality of life. It can affect our speech, chewing function, smile and general wellbeing. A healthy and beautiful smile plays an important role in one's appearance and helps to develop effective social skills. It boosts self-esteem, exudes confidence and radiates vitality.
We can help you achieve a healthy and beautiful smile with the Camlog dental implant system. Your smile can be restored and improved in the most natural way. Camlog implants have the look and feel of natural teeth and provide long-term safety and maximum comfort.
What are dental implants?
Dental implants are artificial tooth root replacements that are placed in the jawbone to support restorations for missing teeth. Implants have long presented a proven and safe alternative in dentistry.
Dental implants have been widely recognised and utilised for over 30 years. Camlog implants are specially designed to offer high quality, safe and aesthetically optimal solutions for restoring missing teeth.
Dental implants are made of titanium, a material that is very well tolerated by the human body therefore it eliminates the risk of allergic reactions. By exerting a natural and balanced load on the jawbone, implants prevent receding of the gum and jawbone, a process typically experienced when missing teeth are not restored.
The main advantages of dental implants over traditional treatments are longevity and superior comfort.
Are dental implants safe?
Based on long-term research, dental implant success rates are over 95%. Today's innovative treatment techniques have greatly reduced risks. Prior to implant surgery, the gum and any remaining teeth need to be in good condition. To ensure long-term success, it is imperative to maintain a high standard of oral hygiene and to attend regular dental check-ups after surgery.
Safe in every situation!
What conditions are necessary for a successful dental implant?
Provided that your bone development is complete, dental implants can be placed at any stage in your life.
For a successful implant it is essential that the patient has good general health and wound healing capability. Equally important are adequate bone quality and density and excellent oral hygiene.
You can discuss implant treatment options with your dentist. The treatment, from pre-operative planning through to the final placement of the restoration, can be carried out by your dentist. If your dentist is not qualified for placing implants, you will be referred to a specialist oral surgeon. After placing the implant, you are advised to attend regular check-ups with your dentist.
It is never too late to improve your quality of life!
What is the procedure for placing dental implants?
Implant surgery is performed as an outpatient procedure usually under local anesthesia, completely pain free. The surgery involves 'flapping' of the mucous membranes in the appropriate space and preparing the gum and jawbone to match the exact height and diameter of the implant. Once the implant is placed, the gum is closed and cooled to prevent excessive swelling. After surgery, a healing process occurs during which no force should be exerted on the healing implant.
Generally the healing period lasts for two to three months for implants placed in the lower jaw and four months for implants placed in the upper jaw.
During this period, patients can be fitted with temporary teeth. In some cases, implants can be loaded sooner or immediately after surgery.
How long does treatment take?
The length of treatment depends on various factors therefore the following information serves as a general guideline. The immediate load implant procedure carries a higher risk and is only performed if all conditions are optimal.
Realistically the healing and integration of the implant takes three to six months. During this period, you can be fitted with temporary teeth. When healing is complete, a post is fixed into the implant and a restoration, such as a crown, bridge or dentures are placed onto the post. Whilst the length of treatment for placing an implant is longer than traditional alternatives, it is worthwhile as Camlog implants can last for over 30 years.
What do dental implants cost?
The typical cost of placing dental implants varies depending on the complexity of the treatment and the level of post-operative care. With appropriate after-care, Camlog implants can last a lifetime making your investment long-term and cost-effective.
How long do dental implants last?
With adequate oral hygiene and regular dental check-ups dental implants provide long lasting results. Current medical research suggests that implants can last for over 30 years without any complications.
You can reap the benefits of your investment every day – for years to come!
What are the benefits of dental implants?
Preserve bone density
Implants can prevent and prolong bone loss in the jaw. This ensures that the implant stays in place for many years.
Reduce the detachment of mucous membranes
Implants reduce the detachment of mucous membranes. This helps to retain our sense of taste.
Better fit for full or partial dentures
Dental implants eliminate the painful pressure points of full or partial dentures and provide a secure fit everywhere, every time.
Cost efficiency
With adequate oral hygiene and regular dental check-ups, dental implants offer a long lasting and reliable solution.
Improved chewing function and superior comfort
A secure bite and improved chewing function are vital for establishing balanced eating habits. Dental implants can also help you recapture the joys of speech, singing and laughter.
Increased confidence and a hearty laugh
With the help of natural and secure tooth restorations, dental implants improve your quality of life and help you discover a confident new you.
ÚJ szótár elem: itemprop_provider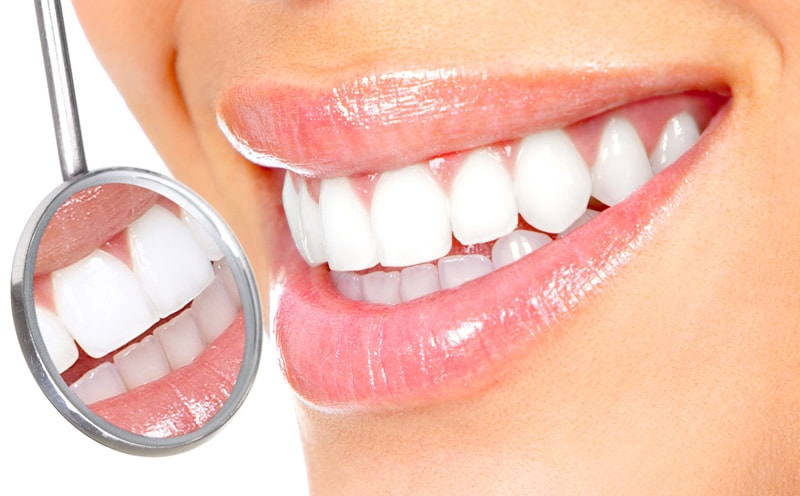 8380
75 Vörösmarty
Heviz
Balaton
Hungary
+3683340183
€€
ÚJ szótárelem: itemprop_areaserved
Last update:
12. July 2011